Profile

Free Account
Created on 2012-06-27 06:27:16 (#1654839), last updated 2012-06-27 (273 weeks ago)
0 comments received, 29 comments posted
1 Journal Entry, 3 Tags, 0 Memories, 15 Icons

About
| | |
| --- | --- |
| Name: | Misaki Takahashi |
| Birthdate: | Sep 6 |
| | |
| | |

Mini Bio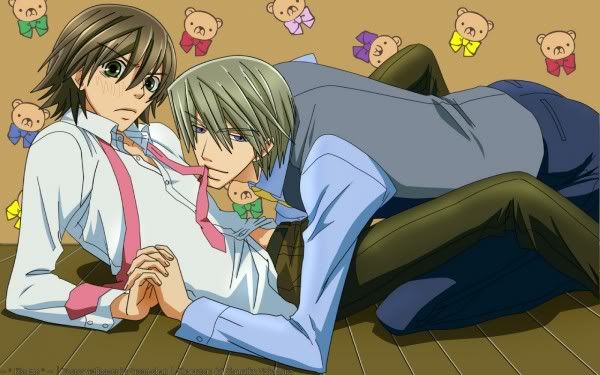 Takahashi Misaki



Age: 20 (birthday: September 6)
Height: 5'3" (162cm)
Weight: 123 lbs
Hair Color: Brown
Eye Color: Green
Occupation: University Student
Known relatives: Older brother (Takahiro)
University: Mitsuhashi

Current Residence: Akihiko Usagi's apartment



profile layout » Mish Mash Muses » Tohma2004

</td></tr></table>



All people with cold hands are very kind. I used to think this was some stupid superstition, but now I think these legends might have some truth.
-- Takahashi Misaki


Personality
The type who would rather not get in anyone's way than to interfere. Misaki is a hardworking individual who has found himself stuck under the care of Akihiko Usami. He struggles to stand on his own two feet at times, feeling the Akihiko is restricting him much more than he should, but because Misaki is such a kind individual, Akihiko feels that he leaves himself much too open for others to snatch him up.
He is saddened by the fact that he seems to only attract those of the Usami family. But shows no true discontent to having Akihiko force his feelings on him, accepting them whole-heartly, if hesitantly. Due to his reluctant nature, he has trouble with accepting that he loves Akihiko. Although his actions show that he is very much in love with his caretaker and easily swept away by his whims.

Bio
Misaki Takahashi (高橋 美咲) is the 18 (19 in episode 8 of Junjo Romantica) year old younger brother of Takahiro. At the start of the series, Misaki is about to sit for his college entrance examinations. His dream is to go to Mitsuhashi University since that was the college his brother dropped out of so that he could begin taking care of Misaki after their parents died. Although seemingly childish and brash, Misaki is later revealed to be a person who is simply adamant on insisting against doing anything that might be troublesome for anyone else. This is due to the fact that he still blames himself for his parents' death (believing that if he had not asked them to hurry home, they would not have sped in the rain and crashed). Misaki and Usami eventually begin a relationship together which puzzles Misaki, who is unconfident about his feelings towards the older man. In the anime adaption, he is voiced by Takahiro Sakurai.

Connect

People
[View Entries]

Communities
[View entries]

Feeds
[View Entries]

Subscriptions (0)

Linking
To link to this user, copy this code:
On Dreamwidth:
Elsewhere: